Wow we are finally back in Germany!  In March 2020 we were looking forward to two weeks off between the Australian tour and European tour and then Covid stopped the world from traveling.  Instead of two weeks off we were home for almost 20 months.  Without all of you joining us on the worldwide web for concerts and purchasing tshirts, CDs and the many other items we have on our website and even some commissioned pieces of art from SONiA we would not have survived. For all of you THANK YOU and to those of you who joined in on patreon…it truly makes a difference, we are forever grateful.
Since we just took our first international trip I wanted to share what we went thru though so that those of you who are planning to travel will know what to expect.  First we flew Delta and on their website they have this great link that you can plug your country of travel in and it will tell you what is required.  Here is that link:   https://www.timaticweb2.com/integration/external?ref=b25123445626e872424db944237b61da&modify=1
For Germany we had to upload our information this link: https://einreiseanmeldung.de/#/ 
You are required to upload your vaccine cards and fill out some information about you and your trip.  As of the date of our travel you were not required to quarantine if have been vaccinated but things change all the time so check it when you are ready to travel.  If you have not been vaccinated (PLEASE DO) you will need a Covid test within so many hours of traveling we got one anyway just to be safe in case someone asked.  When you depart you will be required to show the airline and when you arrive in Germany you will need to show your vaccine card and the printed version of the registration information that you uploaded to the link I provided. They also asked us for our return travel information, I had it on the phone but they asked me to please print it out next time so good idea to have it printed and ready.  Sorry we have to use paper for environmental reasons but for now you should.  At every restaurant and hotel you will need to show your vaccine cards so have it ready.  If you have not been vaccinated you have to have a Covid test from within 24 hours which will be a pain if you want to travel a lot. Much easier and smarter to be vaccinated!
Well here's to the world opening up again and seeing you on the road soon.  Shows are still at limited capacity but we hope by spring that will change.  We really are so happy to be back on tour and until we can see you please stay in touch on the web.  This month for breast cancer awareness month we are asking you to please visit the SONiA disappear fear music page on Amazon and pick up a Cd or DVD it will help in two ways it will show Amazon that we are back on the road and for every purchase we will be donating to the National Breast Cancer Foundation ….plus it's a great way to share our music. 
With love from Vlotho Germany
Terry
Well we are finally getting ready to get back on the road!  Been a long time and I am looking forward to it and yet at the same time we are trying our best to think things through and make safe decisions for everyone we will come into contact with.  Sonia and I are both fully vaccinated and we hope that the majority of the folks who will be coming to the shows will be too.  If not please do your part and wear a mask. Sonia cannot wear one when singing so please!
As we start to get ready to travel of course I am having to find out what travel requirements are in place and advance shows. Costs are way up this year for travel which is crazy as the companies need the business but I guess they have decided to recoup everything they lost by charging those of us traveling. Too bad since most of these big companies got subsidized during the worst of the pandemic.  Sonia has it harder than me in some ways because one of the things that she has to do to get ready for a tour is quit eating dairy.  Most of you know she loves dairy especially ice cream so I was thrilled to find out that Oatly makes non dairy ice cream in her favorite flavors! Thank you Oatly - I love it too. So for all you singers out there or vegans try it. It's worth it I promise. 
I will write more as we hit the road. I am really looking forward to seeing all of you and hopefully next summer will bring festivals in person and lots more venues. For now please stay safe. 
With love
Terry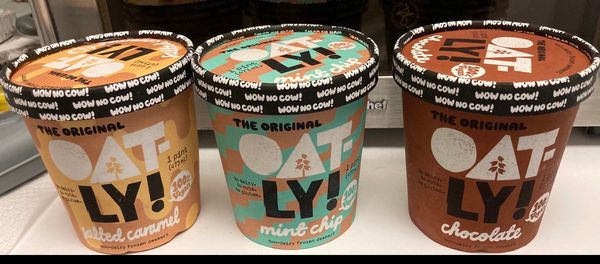 Curb Cuts and Bus Lifts Among other things we celebrate Monday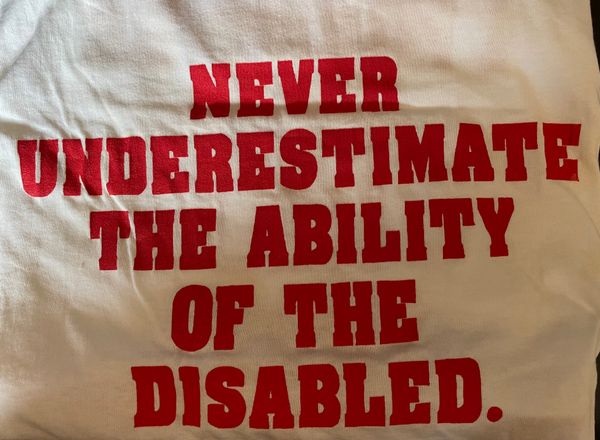 This Monday, the 26th of July, we will celebrate 31 years since the Americans with Disabilities Act was signed into law, and for those of us that laid down in front of buses to protest them not having lifts, or took sledge hammers to curbs to show the need for access it brings back a lot of memories.  Many of the people I protested with are no longer with us, and today I am thinking about them, especially Paul Ford in Nashville and Wade Blank who started Adapt. The world was changed when ADA passed, because not only Americans benefitted, countries around the world started making changes, some of them ahead of the USA. Every day I watch as people walking their children in strollers use the sidewalks which are easier to maneuver as they cross the street because of the curb cuts. Or the buses that lower lift as someone using a walker or chair boards the bus.  Most people will not think much about what it took to get these things done, but I do. I remember when we listened to speaker Foley refuse to give us a date for passage of the ADA and how we used chains to connect protesters together in the rotunda to let the legislature know that access should be the right of every American.  I also remember that over 100 of us were arrested that day.  Funny, we peacefully protested and over 100 were arrested as it is "illegal to protest within the Capitol."  Yet on January 6th this year, when the capitol was being vandalized, no one was arrested on site.  We never vandalized and we always policed our areas after protesting to pick up any trash or signs that we had.  That was one of the jobs of those of us that were more able bodied.  There are a lot of great things that happened with the passage of ADA and many of us, as we get older, will find them more important than ever.  Concrete change in Atlanta worked with Habitat for Humanity to show that if you did it from the start, building a house with basic access was not cost prohibitive. In fact, it was less than $300 at the time to add 3.0 doors and a no step entrance. I built my house in Atlanta using this concept. The number of 55 and over living communities that utilize this same concept now are because of ADA.  Tomorrow I will celebrate with several friends of mine that I have not seen since an Adapt action years ago and I hope everyone reading this will notice one thing tomorrow around them that is easier because of access. An elevator, an electronic door, a curb cut, a cross walk with a beeper that reminds you to cross, but more importantly I hope you will think about what it took to get these things. It was not easy. I can tell you that laying down on hot asphalt in front of a bus in summer is not something I want to ever do again, but for everyone that uses a chair and needs that lift I would do it again in a minute. Maybe this Monday you can see a change that you want to happen and commit to making it so. Climate Change is always a good place to start!
Why We Should All Care About The Britney Spears Case
While the Britney Spears case has been used as a punch line for many late night hosts, the case is not a joke and truly anyone who believes in the right to "life, liberty and the pursuit of happiness" should be watching this case. While no one disputes that Britney had a breakdown as a young woman, like many other young celebrities, she seems to be the only one that was stripped of all her rights indefinitely. The court was supposedly protecting her and her interests when it named her father as her custodian and conservator and yet it was under her fathers influence and lack of parenting that led her to the very pitfalls that got her into trouble in the first place.  As the manager of an artist I feel certain that I would never have handled Britney the way her father did. All to often we see artist that die way to young because of the lack of interest in the individual well-being of that artist instead focusing on the monetary gains they bring. The headlines over the years have been full of young men and woman celebrities breaking the law and acting out in lewd and often illegal ways and yet it seems that when it's a young man the courts do not appoint court monitors or name conservators.  Somehow even in 2021 courts in the United States of America are saying that a young women do not have the same rights as a man and that this "property"needs to be controlled. I don't know Britney personally, but I do not believe that a grown woman should be stripped of all her rights based on the words of people who benefit financially by keeping her captive. I also believe strongly that the conservatorship of any man or woman needs to be weighed carefully by the court.