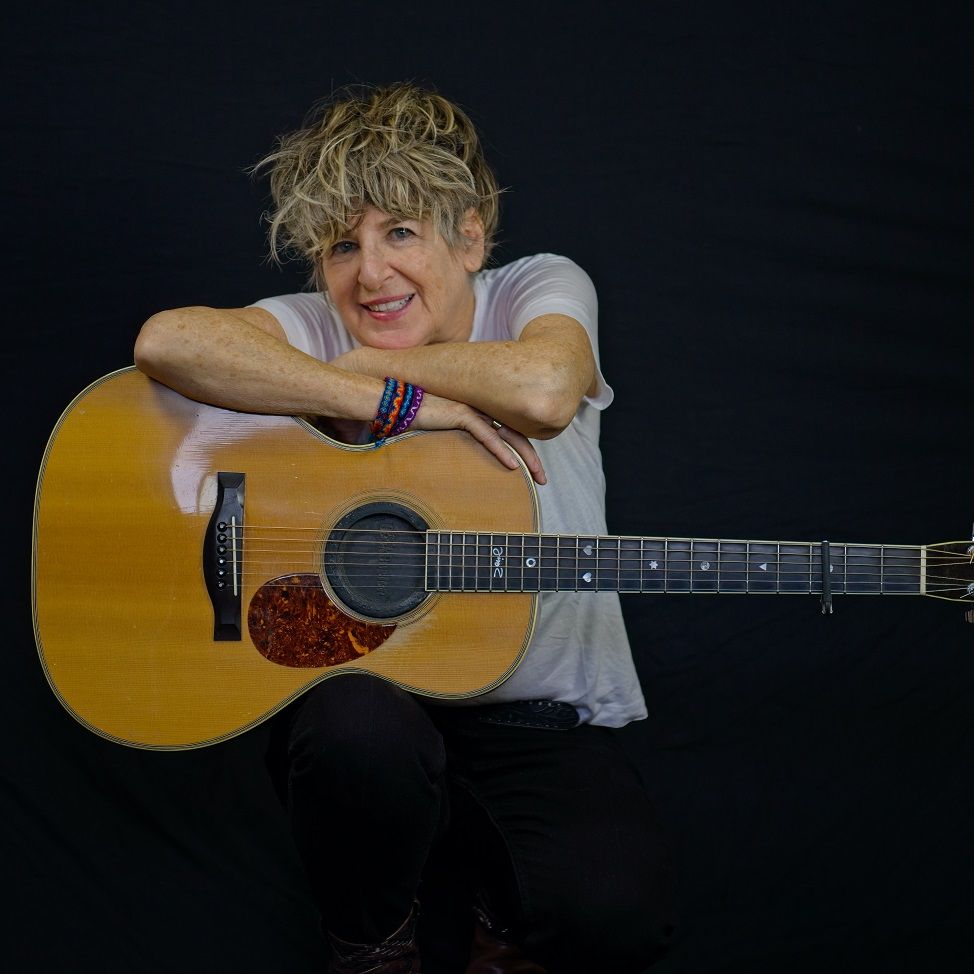 SAiL WiTH SONiA!
Vancouver to Alaska, June 19-26, 2022
Hey Folks! I just got back to Baltimore, coming home from an amazingly wonderful tour of Germany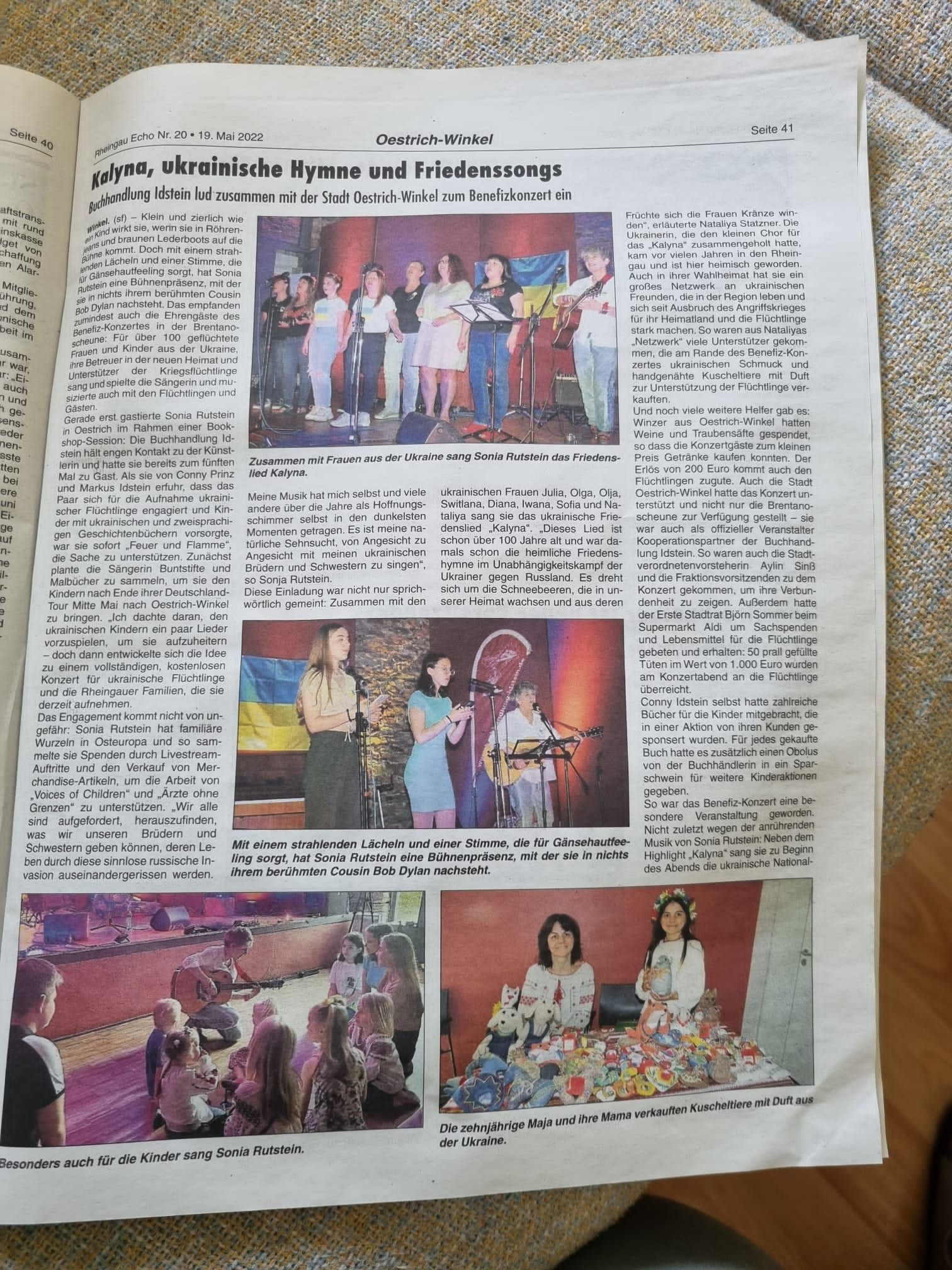 Kalyna, Ukrainian anthem and peace songs
The Idstein bookstore and the city of Oestrich-Winkel invited to a benefit concert
She (SONiA) looks small and petite like a child when she comes on stage in skinny jeans and brown leather boots. But with a bright smile and a voice that gives you goosebumps, Sonia Rutstein has a stage presence that rivals her famous cousin Bob Dylan. At least that's what the guests of honor at the benefit concert in the Brentano barn felt: the singer sang and played for more than 100 women and children who had fled from the Ukraine, their caregivers in their new home country and supporters of the war refugees, and also made music with the refugees and guests.