Hey - there's a lot more press to be posted here - just been busy on tour but I'll share them soon as I get some down time - mostly they are in Deutsch and very positive.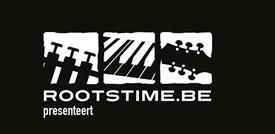 Rootstime/Belgium
September 2013
DISAPPEAR FEAR – BROKEN FILM
'Disappear Fear' is de naam van een Amerikaanse indie pop- en folksongs spelende formatie uit Baltimore, Maryland die boven het doopvont werd gehouden in 1987 door de zusjes Sonia Rutstein en Cindy Frank die zich artistiek 'SONiA' en 'CiNDY' lieten noemen. In die bezetting werden er vijf albums opgenomen en toen besloot Cindy om zich eerst toe te spitsen op familiale activiteiten en enkele jaren later een andere muzikale richting in te slaan.
Sonia Rutstein ging echter verder met de groepsnaam 'Disappear Fear' en bracht zopas haar 17e studioalbum op de markt onder de titel "Broken Film". In 2005 werd een ambitieuze herstart gelanceerd met de plaat "DF 05 Live" en de laatste plaat van de groep dateert uit 2011 met het uit Americana- en folksongs bestaande album "Get Your Phil", een soort 'eerbetoon' aan de liedjes en de muziek van de in 1976 op 36-jarige leeftijd overleden singer-songwriter Phil Ochs.
Sonia Rutstein is als lesbienne ook een gedreven voorvechtster voor gelijke rechten voor homoseksuelen en ze verwijst daar regelmatig naar tijdens haar vele live optredens. De homogemeenschap ziet in haar dan ook een icoon en boegbeeld voor hun strijd en in haar vaste begeleidingsband bij optredens spelen ook enkele lesbiennes mee.
Op de nieuwe plaat "Broken Film" staan elf composities van Sonia Rutstein zelf waarbij ze voor de opname in de studio 'The Brown Owl' in Nashville heel wat muzikanten ter hulp heeft ingeroepen. De plaat begint toepasselijk met het liedje "Start" waarna het folknummer "American Artist" volgt met knap werk op mondharmonica door 'SONiA' zelf. Uptempo songs "Be Like You" en "Perfect Shade (Blue)" zijn twee andere vlot in het gehoor liggende nummers uit dit album.
Ook enkele mooie ballads kregen een plaatsje op deze cd met nummers als "Farmland And The Sky" dat geïnspireerd is op een reis die ze naar Nederland maakte met haar kersverse echtgenote Terry Irons, de titeltrack "Broken Film" en de intimistische song "Princess And The Honey Bee" waarvan u kunt genieten via de video bij deze recensie. Het is een lieflijk liedje dat Sonia Rutstein in 2011 tijdens een tournee in Denemarken samen met de Scandinavische singer-songwriter Kasper Lapp had geschreven.
Twee opvallende tracks op deze plaat zijn "L Kol L Vavcha" en "Ari Ari" omdat ze beide liedjes in een mix van Engels en Hebreeuws zingt en de van Joodse afkomst zijnde zangeres daarmee haar liefde voor Israël en Palestina wil aantonen. De voortdurende strijd in die regio is dan ook een splinter in haar hart en ze hoopt met haar muziek een klein steentje te kunnen bijdragen aan de vrede die daar tot stand zou moeten komen.
Dat ze het hart op de juiste plaats heeft zitten bewijst Sonia Rutstein ook nog eens door 18% van de opbrengsten uit haar platenverkoop als 'Disappear Fear' te doneren aan het Wereldvoedselprogramma van de Verenigde Naties. Als u deze plaat in huis haalt heeft u dus ook een beetje bijgedragen aan dit goede doel. Gewoon doen, dus!

-------------------------

'Disappear Fear' is the name of the American indie pop- and folk formation from Baltimore, Maryland founded by sisters Sonia Rutstein and Cindy Frank in 1987 who creatively call themselves SONiA and CiNDY. The sisters recorded five albums together before Cindy decided to focus on her family and some years later venture into other musical directions.

Sonia Rutstein, however, decided to continue under the name 'Disappear Fear' and recently released her seventeenth studio album, entitled 'Broken Film'. In 2005 the band was relaunched with the record 'DF 05 Live' and the last record of the band dates from 2011 with an interpretation of the folk songs of Phil Ochs, a tribute to the songs and music of the singer-songwriter Phil Ochs, who passed away in 1976 at age 36. 

Sonia Rutstein is, as a lesbian, a devoted activist for gay rights and this plays a big part in her live performances. She is an icon for the gay community and a spokesperson for their struggle. Her accompanying band includes several lesbian members. 

Her new record 'Broken Film' consists of 11 original compositions and was recorded at the 'Brown Owl' studio in Nashville. For the recordings she enlisted the help of several musicians. The record appropriately begins with the song 'Start', followed by 'American Artist', a folk song with impressive harmonica playing by SONiA herself. Uptempo compositions 'Be Like You' and 'Perfect Shade (Blue)' are two songs that will certainly catch the audience. 

Alongside the uptempo songs, a number of beautiful ballads retain a place on the record. 'Farmland and the Sky', inspired by a trip she took to Holland with her brand-new wife Terry Irons, the title track 'Broken Film' and the intimate 'Princess and the Honey Bee', featured in the video at the bottom of this review. Its a sweet song that Sonia co-wrote with the Scandinavian singer-songwriter Kasper Lapp whilst on tour through Denmark. 

Two tracks that jump out are 'L'Kol L'Vavcha' and 'Ari Ari'. Both tracks are sung in a mix of English and Hebrew, with which Sonia, who is of Jewish descent, aims to show her love for both Israel and Palestine. The constant struggle in that area is a splinter in her heart and she hopes that through her music she is able to contribute to the peace that should be developing there by now. 

Sonia donates 18% of all her revenue from CD sales to the World Food Program of the United Nations. Its evident that her heart is in the right place. If you purchase this record, not only do you get to enjoy her music, but you'll be contributing to a good cause. So do it! 

www.rootstime.be